Drassanes Express Programme
Descripció del projecte
The aim of this project is to optimise screening for sexually transmitted infections (STIs) and the human immunodeficiency virus (HIV) in the asymptomatic population. The Drassanes–Vall d'Hebron STI Unit, together with the Microbiology Laboratory, is the leading centre in Catalonia for the screening and treatment of this type of pathology, receiving around forty thousand visits per year.
The Drassanes Exprés [Drassanes Express] programme provides a rapid response to demand, avoids overloading of the service and makes it easier for the vulnerable population to receive a rapid diagnosis and early treatment.
How does the rapid circuit work?
Users have direct access to the circuit, without needing to visit their GP first.
They need to book an appointment by sending an email to the following address: ccee.drassanes@vhebron.net.
Once there, they will be attended to in a nurse's office. After filling out a brief questionnaire, the needs of the users will be considered by the medical professional on hand. The tests to be carried out will then be determined and the individual's questions will be answered. They will also be informed about the sample collection process.
Once the tests have been completed, the results can be received via SMS or in an online portal. 
One of the best things about Drassanes Exprés is that the results of laboratory samples can now be obtained in less than three hours. In positive cases, users will receive treatment in under 48-72 hours.
The programme is run through the Vall d'Hebron-Drassanes Special Programme for Infectious Diseases and is located at C/Sant Oleguer 17.
New innovative healthcare model
This programme has created a new rapid HIV and STI screening circuit which uses state-of-the-art ICT and molecular biology technologies. It also provides easy access for asymptomatic and vulnerable users, which helps to improve the efficiency of the system and reduce saturation in public health care centres.
This innovative project in the treatment and diagnosis of sexually transmitted infections (STIs) and human immunodeficiency virus (HIV) is a continuation of the pilot project launched in 2016. It is included as one of the strategic lines of the 2016-2020 Health Plan of the Regional Government of Catalonia and is subsidised by the European ERDF funds.
Institucions del campus involucrades
General Hospital
Location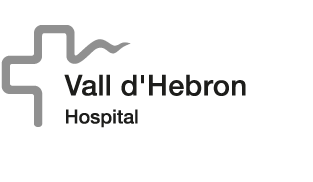 Cross-departmental services
Location