Master's Degree in Translational Biomedical Research VHIR
Descripció del projecte
A Master's degree as a platform for attracting and retaining talent, doing so by sharing knowledge of our professionals and what make us unique, such as the development of research in close collaboration between research and care. We are training the professionals of the future.
Translational research is at the core of this master's, which encompasses our teaching, research and care. In our daily activity, we work on biomedical research based on putting doctors in direct contact with the laboratory. We share this working philosophy, experience and knowledge through an official training programme.
The goal of the Master's degree is therefore to give students the knowledge they need to turn theoretical knowledge of basic research into clinical applications, treatments and better diagnostic methods that have a health benefit for patients.
Our professionals are the teaching team for the master's, which is taught entirely in the Vall d'Hebron Research Institute facilities.  It is a tailor made programme, designed and taught by research and healthcare staff. 
The three years it takes to complete the course allows participants to be assessed. One of the features that students rate most highly is that we conduct classes in a hospital setting, showcasing the capacity that our Campus has. A space where teaching and research live side by side, but also real patient care cases on a daily basis. A unique setting that offers an overview of biomedical research thanks to the large number of patients in the hospital. The huge research potential and the different testing techniques used are other elements that stand out when it comes to completing a master's degree with us. 
The Master's is geared towards research, giving students access to a PhD programme and offering them the option to choose an area of biomedicine they would like to specialise in and to develop their training. The course is aimed at graduates in biology, biomedicine, biochemistry, biotechnology, medicine, nursing, genetics, pharmacology, microbiology and veterinary sciences, as well as graduates in other degrees in the field of life sciences and health.
When they have completed the Master's, students are able to understand methodological, regulatory, logistical and ethical aspects of translational and clinical research, design experiments and identify opportunities to transfer the results to industry, and acquire in-depth knowledge and a critical view of the main challenges that biomedical researchers face. In short, they are trained to work in biomedical research in a setting geared towards translation of this knowledge, such as the Vall d'Hebron Barcelona Hospital Campus.
Visit the website of the Official Master's Degree in Biomedical and Translational Research VHIR.
Institucions del campus involucrades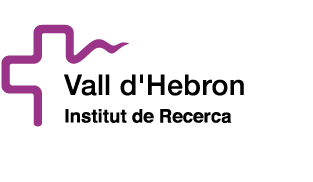 Vall d'Hebron Research Institute
Location