Virtual rehabilitation to overcome strokes
Descripció del projecte
The success of this system is that it connects physiology with psychology, rehabilitation with neurology. It is designed as a tool for strengthening classical rehabilitation therapies. The main aim is to recover mobility in the upper limbs (arms and hands) after having suffered a stroke. It analyses the patient's performance and evaluates how brain activity changes in the affected areas.
This project is based on the fact that the brain is an active learning machine that maintains its plasticity, as explained by Paul Verschure, psychologist and project coordinator. Taking into account that the brain is constantly constructing models about the world around it, the project aims to stimulates it with new forms of training aimed at carrying out specific actions.
The Rehabilitation Gaming System (RGS) increases the difficulty of exercises depending on the patient's characteristics. It gathers quantitative and qualitative information about the user based on their results and studies their recovery pattern.
This neurorehabilitation technique has proved effective in stagnating patients who are no longer making progress using traditional techniques. In combination with conventional physiotherapy, speech therapy and occupational therapy, it presents positive results and allows better diagnoses to be achieved.
The Rehabilitation Gaming System (RGS) was developed by a team of computer scientists, psychologists and bioscientists. It is a joint initiative between Vall d'Hebron University Hospital, Pompeu Fabra University, Mar and Esperança hospitals, Henrich Heine University Düsseldorf, Guger Technologies OEG, TMotion and the TicSalut Foundation.
Institucions del campus involucrades
General Hospital
Location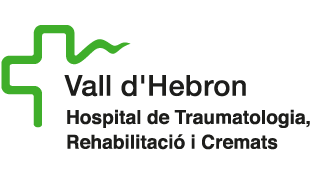 Traumatology, Rehabilitation and Burns Hospital
Location